Understanding the Socio-Economic Impact of Disruptive Technologies: A Comprehensive Manual
Download Introduction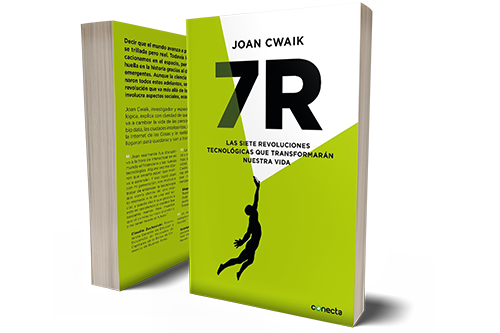 7R: The Seven Technological Revolutions that Will Transform Our Lives.

It is an undeniable truth that technology is progressing at an astonishing rate. While flying cars and space vacations are yet to become commonplace, the 21st century holds immense potential for transforming our existence through the emergence of groundbreaking technologies. These advancements, once the realm of science fiction and philosophical pondering, are now driving a revolution that encompasses not only societal shifts but also industrial, economic, and political realms. Prepare to embrace the transformative power of the seven technological revolutions that are shaping our world.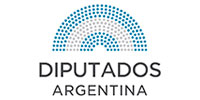 In March 2020, the Honorable Chamber of Deputies of Argentina recognized "7R: The Seven Technological Revolutions that Will Transform Our Lives" as a matter of national interest due to its contribution to the knowledge economy sector.
Go to the resolution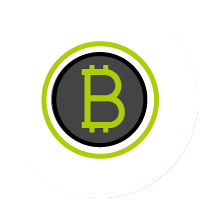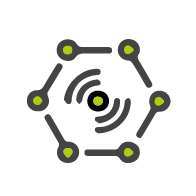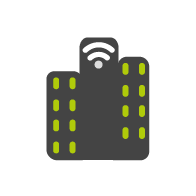 "A must to understand the technologies that will shape the destiny of the world.

Solange Massa

M.D. Ph.D. Postdoctoral Research Fellow, Stanford University.
Joan Cwaik
I am an author, speaker, and specialist in emerging technologies and society, with a background in IAE, UBA, and UADE. Additionally, I have participated in important courses and executive programs at UdeSA and at the headquarters of Google and Facebook in San Francisco, USA.
I hold a Master's degree in Business Administration (MBA) from the IAE Business School at the Austral University, and I am the Marketing Manager for Latin America at Maytronics, a leading publicly traded company in the home robotics market (MTRN:TA) of Israeli origin.

Choose the format you prefer:
"Technology replaces, displaces, and creates opportunities. It always has, it always does, and it will continue to do so at an ever-increasing pace, depth, and scope. In this compelling and thought-provoking work, Joan Cwaik projects a future that, whether we welcome it or not, we have already begun to traverse."

Diego Pasjalidis

Head of Innovation & Digital Business at STEFANINI Argentina / Author of "Extreme Inspiration"
"In a world where technologies are constantly evolving and destined to dramatically alter how we work, learn, interact, and go about our daily lives, Joan Cwaik's book provides a lucid guide to better comprehend these changes and prepare ourselves for a future that has already dawned."

Melina Furman

Ph.D. in Education (Columbia University). Professor at Universidad de San Andrés
"A crucial read. With a critical mindset and profound understanding, Joan shares his insights and encourages us to contemplate the technologies that will reshape our lives sooner than we imagine."

Ariel Arrieta

Venture Capitalist, author of "Learn to Venture" (Atlantida) and "Entrepreneurial Common Sense" (Conecta)
"Joan has done exemplary work in promoting exponential technologies, pivotal for the growth of the Knowledge Economy, and set to significantly impact economic development in the forthcoming years."

Mariano Mayer

Former Secretary of Entrepreneurs and SMEs of the Argentine Republic
"A benchmark reading to understand the societal impact of new technologies, guided by an undeniable authority on the subject."

Rodolfo Andragnes

President of Bitcoin Argentina NGO
"Joan genuinely disrupted my financial universe and my perspective of emerging technologies. I was once told that the art of teaching is to inspire others to learn, and Joan managed to do just that with my generation. He incited us to attempt to understand the technology behind cryptocurrencies and social networks, which I credit for reducing my resistance to change. He reassures us that the journey unfolds as we venture forth, unafraid of the future."

Claudio Zuchovicki

Economist. Manager of Diffusion and Development of Capital Markets, Buenos Aires Stock Exchange.
"Joan Cwaik is a relentless explorer, always in pursuit of knowledge and eager to share his discoveries with those interested, while igniting the curiosity of skeptics and the dispassionate. He is also someone who dares to experiment with ideas, concepts, and technologies in his personal life. His quests and experiments serve as his education. And this book is merely the opening chapter of a saga that I am confident will continue to unfold."

José Crettaz

Director of the Media and Entertainment Management and Communication Sciences degrees at Universidad Argentina de la Empresa
"Emerging technologies are increasingly permeating all professional domains. As universities, we are tasked with studying, analyzing, and understanding these technologies to shape future careers and innovate new teaching and research methodologies that align with these technological shifts."

Claudia Cortez

Dean of the Faculty of Communication at Universidad Argentina de la Empresa
"The technological advancements shaping our contemporary society prompt questions about the destiny of humans, seemingly relinquishing control to their own creations. No historical record matches such profound penetration: the omnipresent interconnection of electronic devices, the development of robotics and Artificial Intelligence, biotechnology, and digital simulation techniques are possibly steering us towards a historic inflection point, often referred to as the singularity. At the end of this journey, scientific thought and religious thought, the real roots of our inventions, converge in the figure of a deity. Technology thus emerges as the guarantor of existence, the architect of the future, the liberator from our shortcomings, and the redeemer of our deficiencies. Amidst this dizzying and elusive stage, we need explanatory narratives to help us comprehend and distance ourselves from the products of our era. This first book by Joan Cwaik offers a fresh opportunity to reconsider our inventions and, by extension, to reflect on ourselves."

Santiago Koval

Author of "Posthuman Leadership." Lecturer at UBA, UnSaM, and Universidad de San Andrés