The Human Dilemma: From Homo Sapiens to Homo Tech
In the dynamic landscape of the 21st century, questions arise regarding power dynamics, the state of capitalism, the evolution of humankind, and the hidden technological battles unfolding around us. Are we on the brink of a crisis within capitalism? What lies ahead for future generations? Is technology a threat or our salvation? As we navigate this whirlwind of transformation, it becomes vital to pause and reflect on the complex interplay between humans and technology, delving into key topics that shape our present and future.
Join us on a thought-provoking journey as we delve into "The Human Dilemma" to gain a deeper understanding of these pressing issues.
In November 2022, "The Human Dilemma: From Homo Sapiens to Homo Tech" (Ed. Galerna, 2021) was declared of interest in the Buenos Aires Legislature.

Read press release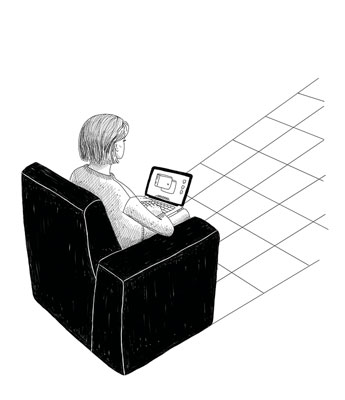 "Knowledge is a dialectical process, where synthesis and progress emerge through mutual dissent."
-Prologue by Jorge Fonteveccia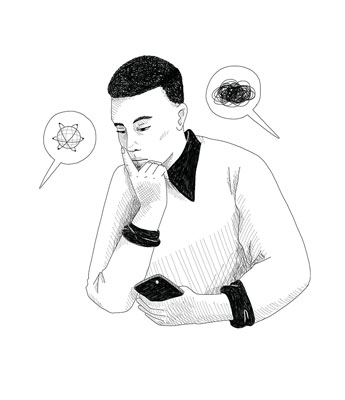 The pursuit of technology, in utopian visions, promises a world of unparalleled comfort. However, in dystopias, it yields the opposite outcome. Humans, once creators, morph into anthropomorphic machines that perpetuate the very system they built.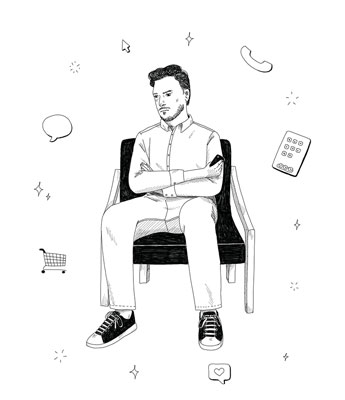 "Has material and technological progress truly brought us happiness? Have our problems been solved by technology, or have we simply replaced them with newer, more complex challenges?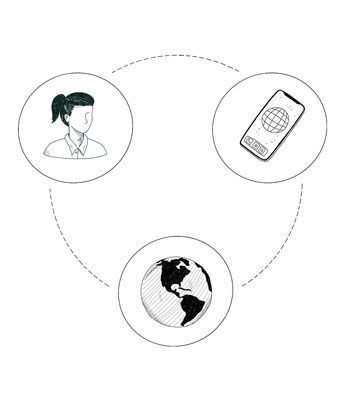 As states retain control over physical territories, they find themselves overshadowed in the realm of cyberspace, data, and virtuality. How will these three entities coexist in the future? Will any of them emerge victorious in the power struggle, or must we adapt to an increasingly multiplex world?
In the comfort of a living room, one can mine Bitcoin in Buenos Aires' Palermo neighborhood, while a consultant in Lima's Miraflores neighborhood compiles a report. The true transformation of reality in the 21st century occurs within the human mind—an unprecedented empowerment in history.
"We are and we are not," I pondered. Amongst 14 individuals present, six took advantage of free Wi-Fi with their laptops, while seven immersed themselves in the screens of their cell phones. Only one person held a book, occasionally interchanging it with scrolling.
"What defines a mediated society? It is one undergoing a gradual transformation of social practices and cultural habits due to the omnipresence of media. Everything has become a media event—a political election? A media spectacle. Royal affairs? A media drama. An unsolved crime? A media thriller. A pandemic? Well, let's leave it at that."
"While generational differences have always existed, in recent years, they have accelerated at an unprecedented pace. The millennial stereotype often portrays us as an arrogant, work-disinterested generation, impatient and lacking grand aspirations in life. But appearances can be deceiving."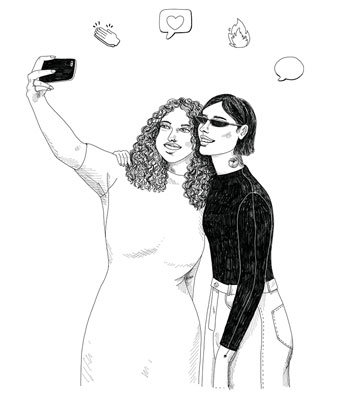 "The addictive nature of our smartphones, at times distracting us from our surroundings, is no coincidence. Most of the applications we consume daily are intentionally designed to cultivate addiction… Does technology make us happier or unhappier? The joy of acquiring a new iPhone can dissipate in seconds if the photo we upload fails to receive the anticipated likes."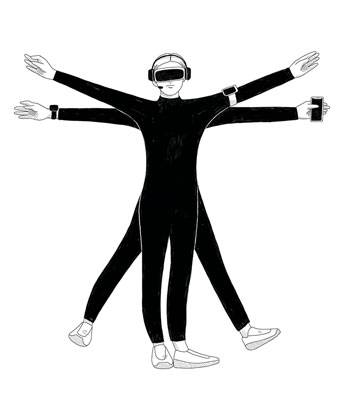 If Homo sapiens was once characterized by its capacity for reasoning, Homo tech will be defined by its inseparable relationship with technology."
I am an author, speaker, and popularizer specializing in emerging technologies and society, with training from IAE, UBA, and UADE. Additionally, I have participated in important courses and executive programs at UdeSA and at the headquarters of Google and Facebook in San Francisco.
I hold a Master's degree in Business Administration (MBA) from the IAE Business School at the Universidad Austral, and I am the Marketing Manager for Latin America at Maytronics, a leading publicly traded company in the domestic robotics market (MTRN:TA) of Israeli origin.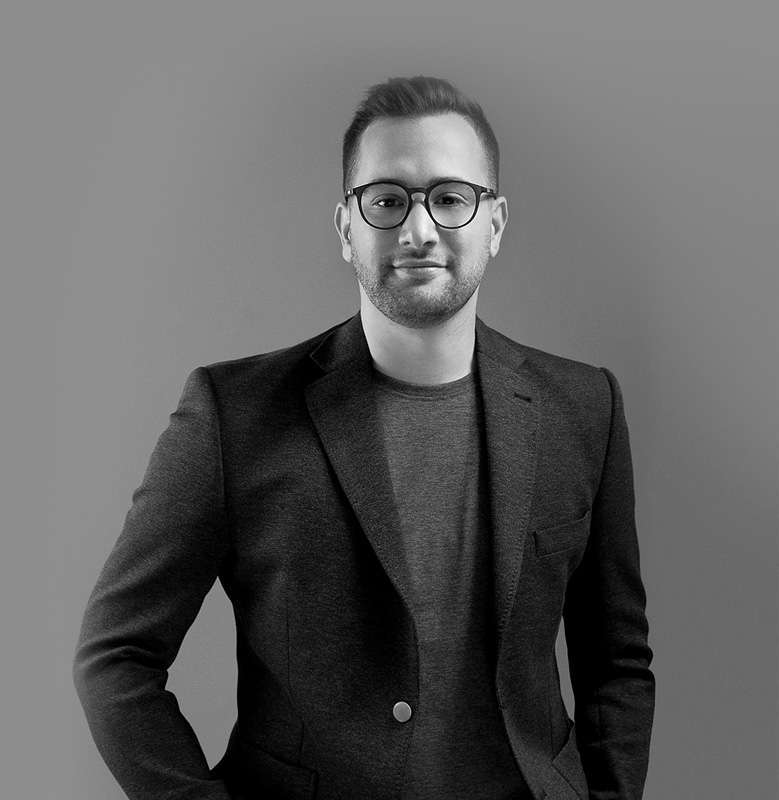 Get it at all bookstores in Argentina.
Eduardo Eurnekian. Argentine entrepreneur and philanthropist, President of Corporación América.
"The Human Dilemma represents an insightful perspective on the pivotal moment we are going through and the possibility for humanity to either self-destruct or transcend definitively. Understanding Joan Cwaik's vision and his brilliant synthesis is essential in the conflict presented in this book."
Mateo Salvatto, technological entrepreneur and author of "The Battle of the Future"
"The Human Dilemma is a fundamental cornerstone in constructing our real understanding of the pivotal moment we are experiencing as humanity. Joan Cwaik, besides being a great friend, is the right professional to illustrate it, and this book is living proof of that. Enjoy it."
Carina Onorato, Journalist
"The Human Dilemma by Joan Cwaik is not a book of popular science. It is a book of reflection, an invitation to rethink ourselves individually and collectively, in order to transform ourselves into our best version. One in which technology becomes just another tool to connect with our boundless humanity."
Santiago Siri, founder of Democracy Earth
"Joan and I share a passion for understanding the impact technology has on the way we live. He has the ability to see the common patterns that exist across various fields intersected by digital information, helping us understand the relationship between humanity and technology."
Cecilia Danesi, Lawyer specialized in Artificial Intelligence, Law, and Gender
"Joan is the ideal person to address the new questions surrounding Homo Tech. His unattainable curiosity and exquisite ingenuity have always placed him at the forefront of the issues that occupy and concern society. This book is yet another testament to that."
Rodrigo Lloret, Doctor in Social Sciences and Director of Perfil Educación
"With his outstanding participation in the Assembly of the Future of the Grupo Perfil, Joan has proven to be sharp, reflective, and above all, innovative. His proposals and interventions have enriched our debate and improved the quality of the academic production of this forum, which is composed of a select group of brilliant young professionals from Argentina."
Andrés Hatum, PhD. Professor at the Universidad Torcuato Di Tella. Author of "INFIERNO: Líderes y Organizaciones que Matan"(Vergara, 2021).

"How to define Joan Cwaik? I would say he is a visionary. Someone who not only opens our minds to the technological changes that are already among us, as he did in his book 7R (Conecta, 2020), but also prepares us for the future. In this new book, he connects his technological knowledge with the disruption that technology generates in people. It is a must-read, just like its author."
Federico Ast – Founder and CEO at Kleros
"The post-pandemic world will be marked by an acceleration of technological, social, and even political changes. In the next 10 years, human societies will undergo more transformations than in the past 100. People like Joan, with a solid understanding of exponential technologies and great communication skills, are essential to help us make sense of this complexity and find our place in the world to come."
Augusto Salvatto, Author and International Relations Political Scientist. Professor and researcher at the Department of Political Science and International Relations at UCA.
"The Human Dilemma is an essential book in these times. A must-read to understand the world we inhabit."
Fredi Vivas, CEO de RockingData.
"It is very difficult to analyze a phenomenon while it is happening, and Joan is one of those few people who can do it in a simple and sophisticated way, combining theories with personal experiences. This material is indispensable to understand how technology permeates and modifies us as humans."
Tomás Chernoff, Founder of Che3D, Co-founder de Peek Studios
"Joan is giving us the opportunity to question the way the technology we create transforms us. To consider aspects of our humanity that we were not taking into account. Through this reading, you will be able to juxtapose your own thoughts about yourselves, in situations that, without perspective, seem commonplace."
David Trejo Pizzo. CEO of NYDRO ENERGY, Innovator Under 35 Latin America by MIT, and Member of the Assembly of the Future of Editorial Perfil.
"The world is changing around us, and it is doing so faster than ever. Joan Cwaik makes us think, challenges us to rethink our beliefs to adapt to the future. Who do you want to be and what do you want to do? These are the two questions that arise every time I read Joan and think about the technological and social challenges we are facing. Reading his work is always an inspiration and a guiding light to navigate an increasingly complex present."